19.10. 2019 10:00
The Cuban capital is like a cigar – it's not for everyone. Frajerska, full of flavors, some people smell bad, others enjoy it with pleasure.
Havana. Vedado district. We are greeted by a lady in a long apron of white airy fabric decorated with black dots. She has white hair, a pretty face, a little tired at the moment. "I have a little cold", zhe teases us in Czech and wipes his eyes with a handkerchief. "My name is Helena, come on, I'll show you the room."
We are unpacking soon. We don't want to waste time. Mrs. Helena gives us one Cuban peso, which we use to get on the city bus on Calle 26. The country uses two currencies. Cuban peso for domestic workers and convertible peso for non-islanders – is worth one US dollar. We are in an unknown neighborhood where we cannot find our way. There are no street signs or bus stops. No timetable, we don't know which streets the lines run on. We watch the lively action on the baseball field, stop the taxi and get out in Old Havana. It is astonishingly warm.
Unique breakfast
We sit at a white iron table. The terrace behind the Rodríguez house is a separate micro-world created just for this moment, for the hour of a perfect breakfast. An old man in some sort of universal home wear—perhaps it's nightwear, if we think of him as a tank top and shorts—walks around flowers with a stick in his right hand and clings to solid objects with his left. He walks more slowly, with difficulty and in a slight forward bend, but this is his job – to water the houseplants. "César is already over 90. We met in the Czech Republic, he was the second Cuban in history to be sent to Czechoslovakia to study," says Mrs Helena proudly. "We moved to Cuba in 1962. It was then that they introduced the ticket system. Waiting in line for everything. I waited four hours in front of the supermarket to get two potatoes and a tomato," he mentions. We ask about Cuban education, because we heard that it is of relatively high quality. "He certainly has a good level. My granddaughter recently took the architecture entrance exams in Italy," brags. "She did it. She was one of the best."
We are amazed at the possibilities that today's youth have. "Once upon a time, when I wanted to paint, I had to bring a can of paint from the Czech Republic. There was nothing here." he claims. Nowadays people in the city are dressed modern, but it doesn't get much better. "It's still the same. The authorities have allowed business, there are more accommodation facilities that will buy all the goods. Supermarkets will not come here, they refuse to pay the high tax," which, according to Mrs Helena, rises to 49 percent. Contemporary Havana also embarrasses her. "You know, Havana is a city from which half a million people left. There are two and a half million people living here, many of them messy, simple. This is what it looks like here." Life in the Cuban capital is directly or indirectly affected by relations with the US. These improved significantly during the period of President Barack Obama – mutual visits, the Rolling Stones concert in Havana.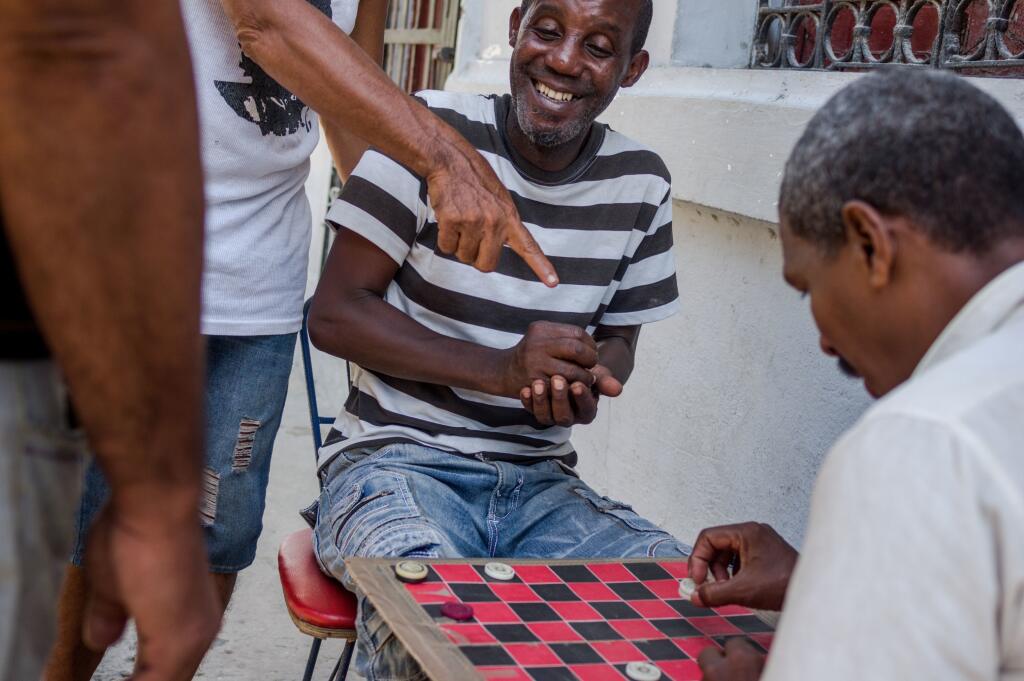 "Yes. It was under Obama. Now Trump is here and Cuban immigrants are in the same position as immigrants from other countries." says Mrs Helenka and at the same time mentions: "We used to have the law of wet and dry feet. When immigrants were caught at sea, they didn't have much hope for life in America. But if they came overland, they could get various social benefits and support. That's why they went through Venezuela ", Central America, Mexico. Or even through Russia, Alaska – it was unbelievably expensive, cost 30,000 dollars, and above all extremely risky."
miracle woman
A walk through the streets of Vedada brings us to Necrópolis de Colón. It is one of the largest cemeteries in America. Two broad avenues form a cross and divide the square into approximately equal parts, further divided by many perpendicular streets. The main streets are lined with trees, under which are the prestigious but architecturally tasteful mausoleums of many important Cuban families. Other parts of the cemetery were marked out in large numbers for more modest graves. The sun is burning, all but the green tops of the trees are bright white. "Good day." Off, te mostaré algo," a man speaks to us. He gets up from the bench in the shade of a tree, comes to us and roughly repeats the sentence in English: "Hello, come, let me show you something." The gentleman is a tour guide and has nothing to do at the moment. He takes us to the grave of Amelie Goyria de la Hoz, nicknamed La Milagrosa, or the Wonder Woman. "This woman died in childbirth. The child died a few minutes after her. The child was buried at the feet of the mother. After a year, the grave was opened. You know, graves are often excavated here. A miracle happened "The baby was found in the mother's arms" he speaks with feeling. "La Milagrosa has healing powers. So you go around the grave and go back, still facing the woman." he makes his way through a narrow path. A large tour group is arriving. We wave to the guide. It's a wonder we don't pay anything.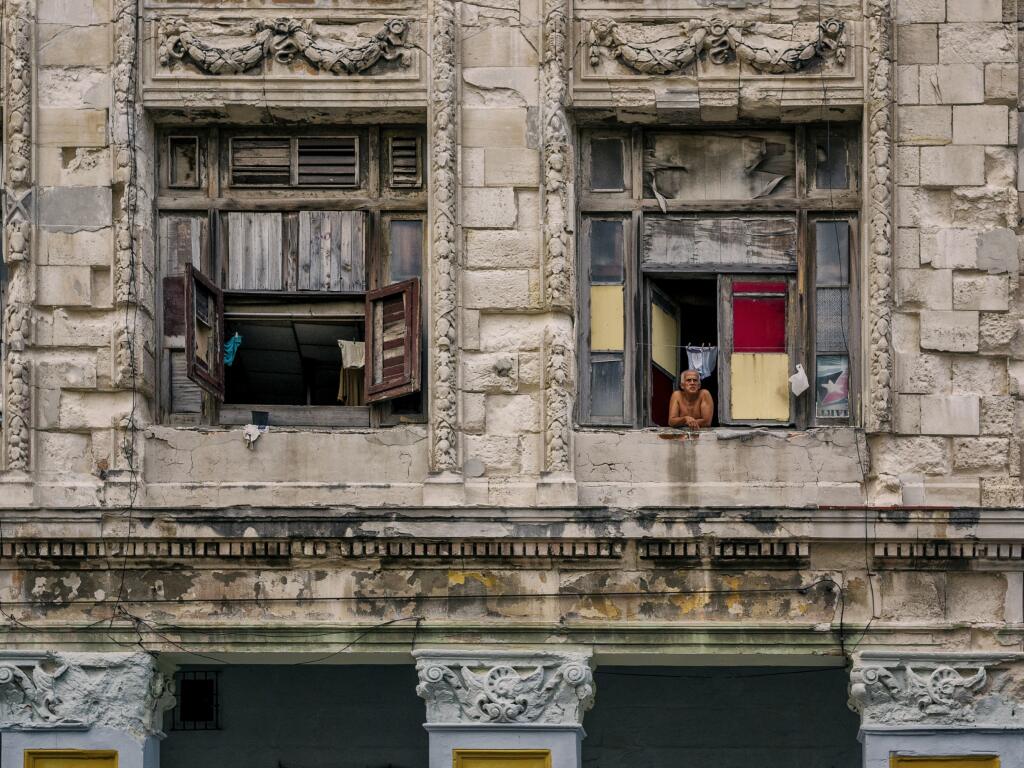 Che Guevara
We continue our way along Calle 23. Somewhere here Alberto Korda had the moment of his life. On March 5, 1960, he photographed a funeral procession for the newspaper Revolución in honor of the victims of the explosion of the cargo ship La Coubre. There was someone to photograph. Among the participants were Fidel Castro, Jean-Paul Sartre's partner, the writer Simone De Beauvoir and the French existentialist himself. But Alberto aimed the 90mm lens of his Leica M2 at Ernesto Guevara. The resulting photograph, which has acquired iconic status over the years, is one of the most reproduced portraits in history. The whole world knows Che Guevara in this form. On T-shirts, brands, banners, tattoos. A symbol of revolution. Revolutionary savior. We watch the military ceremony under the José Martí monument in the Plaza de la Revolución. We see artistic portraits on the walls of nearby tall buildings. They show the revolutionaries Camil Cienfuegos and Ernesto Che Guevara – in the style of the photography of Albert Korda.
We are going to Habana Vieja. The ocean liner Norwegian Sky is anchored in the harbor. Times seem to be changing. Cruise ships bring in thousands of tourists. In Old Havana it now lives from consumption. Another Cuban reality. Clean streets, side by side restaurants, bars, cafes, live bands – bar and street, musicians. All near the port. Get off the boat, drink a daiquiri at El Floridita, then have lunch at Plaza Vieja, a mojito anywhere, then dinner at Plaza de San Francisco de Asis, but hurry because the boat is leaving soon. We observe it from the Malecón. The entire promenade was occupied by people slowly drinking rum, hugging couples, fishermen, groups of friends or members of the LGBT community at the exit from Calle 23 to the famous Malecón promenade.
A cocktail and a view
'Have you seen the book? A large building in the shape of a book? Czechoslovaks used to live there. Upstairs on the top floor is a restaurant and bar. It has a nice view and they have the best mojitos. For only three pesos!" Mrs. Helena advises for another hearty breakfast. "Thank you, cocktails and a view? Sounds good," We are looking forward to. Almost at the end of Avenida 23 there is a wifi hotspot where we use an internet card bought in some kind of shop. Internet access is now available in Cuba, but it is slow and rare. Similar places should be used for this. Surfing thus becomes a social event when we sit on the stairs before entering the office or the bank and email or google together. From Calle O we turn left onto Calle 19. So this is the apartment building that looks like an open book. We followed Ms Helena's advice and did a good job. From the nice bar La Torre with friendly staff there is a beautiful panoramic view over a large part of the city and far out to the sea. We drink cuba libre (ice cubes, rum cola, lime) and Havana special (white rum, maraschino, pineapple juice, ice) together for six pesos.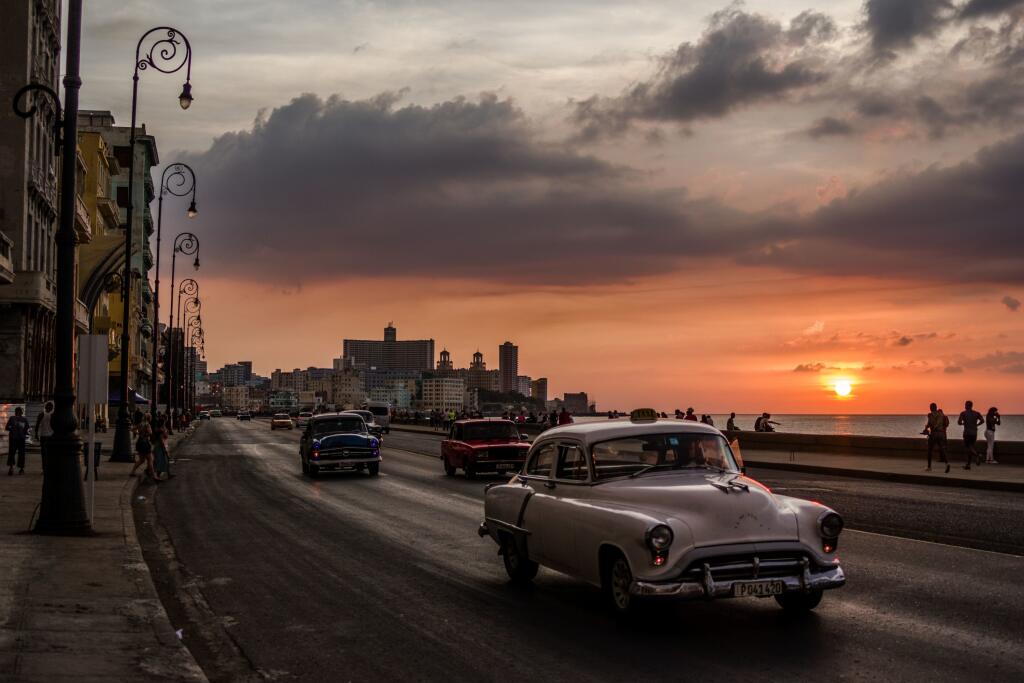 In the streets of Centro Habana, young people play dominoes, write down interim results and have fun as if there was nothing better to do. For a group of children near the Universidad de la Habana building, the most fun activity right now is racing down the street in homemade wooden race cars. A metal door ajar with paint peeling in places is part of a large gate marked Boxeo. Under the guidance of a coach called – this is no joke! – Daniel Casanova trains about 10-year-old boys. The guys are focused, they clearly take boxing seriously. They are guarded by a portrait of Che Guevara painted on the wall of the gym. 'Come on, let me introduce you to the boys. I have three winners from recent competitions and one overall champion from Havana in his category." the boxers are proudly introduced one by one by trainer Casanova and continue with their training.
At Hemingway's
After a long slow journey we arrive in Habana Vieja at the bar El Floridita. Yes, it is commercial, but at the same time a place of pilgrimage for admirers of Ernest Hemingway. So I can't help it – it's a must ride for me. In the bar is a statue of the writer and a huge stream of people. After Norwegian Sky, another cruise ship has arrived. Whatever. We verify the truth of the rumors that they make the best daiquiris in Havana here. malecon. Late night. The setting sun on the horizon. Police officers watch the happiness of fishermen casting their rods near a sign that reads Pescar es prohibido – Prohibition of fishing. They tolerate it. Today, no one breaks the ban on bathing – that's enough for them. On the long wall, love blossoms, smoke flies, selfies and their group versions are made, rum is poured. The lighthouse of the fortress Castillo Del Morro escorts a monstrous cruise ship, but it has already been there. The scenario on the Malecón is equally pleasant every evening. Then you buy a huge juicy mango, you find 20 pesos on the floor, you say to yourself – great Havana. Like a cigar. It's not for everyone. Brotherly, full of flavours, some people stink, others enjoy it with pleasure, some people think it's too much, it's too old-fashioned, but strong and honest. Havana.