The football players of Spartak Trnava drew 0-0 with Slovan Bratislava in the 11th round of the Fortuna League on Sunday.

TASR

18/09/2022 19:28, updated: 20:36
Photo:

TASR

,

Lukas Grinaj
Slovenian midfielder Juraj Kucka for Roman Procházko from Trnava.

The first derby of the season ended goalless in front of more than 9,000 spectators, despite multiple chances on both sides.
At the top of the table, Slovan has a three-point lead over Podbrezová, the only one not to have lost in the current league season. Trnava is third, four points behind the leader, but has played one more game.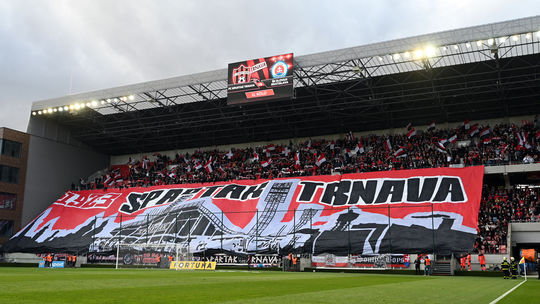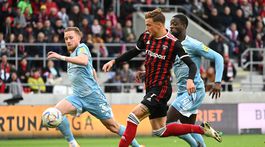 In the opening act, the home side combined more and Slovan's defender Myenty Abena shone repeatedly, blocking two big chances in the penalty area and saving goalkeeper Adrián Chovan once. On the other hand, Jaromír Zmrhal missed the greatest opportunity.
Right at the start of the second half, a lonely Giorgi Čakvetadze threatened, but he couldn't deal with Dominik Takač in the second attempt either.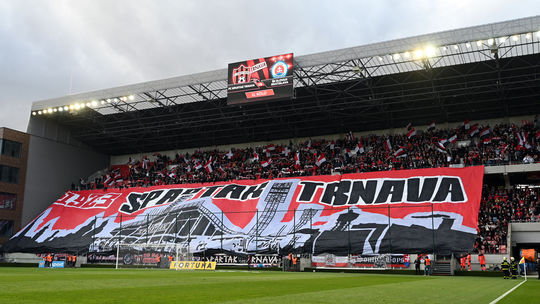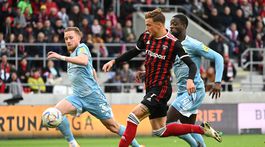 In added time, Spartak still had the chance to decide with a direct kick from a dangerous position behind the penalty area, but Chovan tapped the ball away. Thus, the scoreless result of the February league match in Tehelnopoli was repeated.
The home fans threw objects on the pitch during the game, but last year's scenario was not repeated if there were no major riots in the prestigious game.
FC Spartak Trnava – SK Slovan Bratislava 0:0
They decided: Ziemba – Bednár, Jekkel, ŽK: Procházka, Paur, Iván (off the field) – Kucka, Medvedev, Mustafič, 9047 spectators
Spartacus: Takáč – Koštrna, Štetina, Kóša, Mikovič – Daniel, Štefánik (56. Taiwo), Savvidis, Procházka – Paur (88. Azevedo), Ristovski (76. Boateng)
Slavic: Chovan – Medvedev, Kašia, Abena, Lovat – Kucka, Čakvetadze (90.+1 De Marco), Mustafič (90.+1 Agbo) – Čavrič (86. Šaponjič), Ramirez (70. Weiss), Zmrhal (70. Barsejjan )
Michal Gasparík, FC Spartak Trnava coach: "Slovan showed quality, he didn't let us play what we wanted. Although the second half was better, there were relatively few opportunities – both teams have good defense.
We lacked quality in attack and therefore were unable to create pressure. The opponent defended well, fought and ran. We have a series of away games ahead of us and I think we gave our fans a good goodbye."
Vladimír Weiss senior, coach of SK Slovan Bratislava: "Football was good in an excellent atmosphere, it is a pity that there were no goals. After the unfortunate game in Yerevan we had to get the team back on their feet, although we wanted three points, but I am happy with one." in Trnava.
We need to be more up front and create more chances from the wings. Mrhal and Čakvetadze should transform them. We are still leading the league, we just need to take our chances."